THERMAL
INSLUATION
OF
THE
ROOF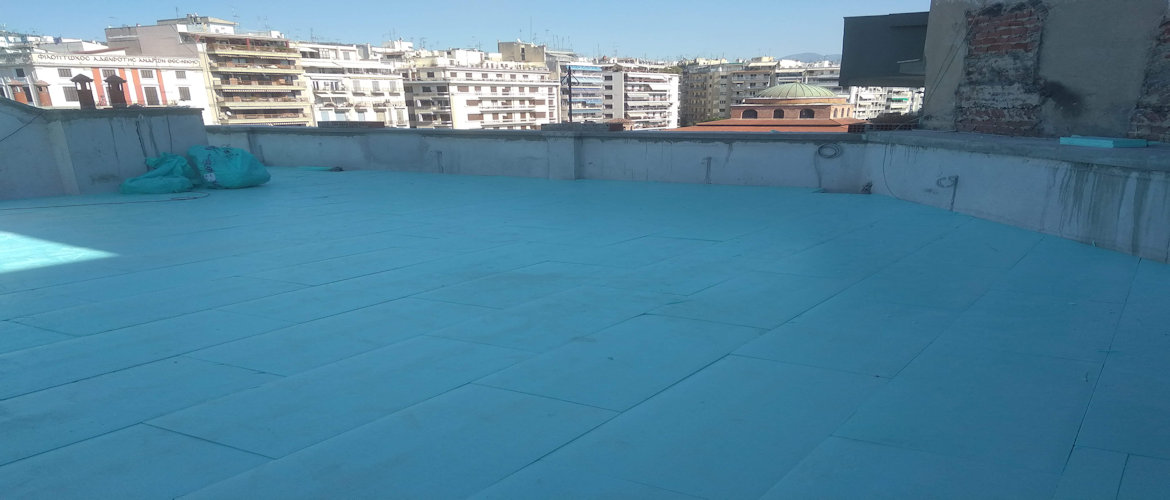 The flat-roofs of buildings are more susceptible to the effects of weather and therefore they must provide thermal protection to the occupants of the buildings. The choice of the appropriate thermal insulation material and its thickness for the insulation of the roof depends directly on the needs of the building. Extruded polystyrene or stone wool can be used. It is divided into conventional and inverted insulation.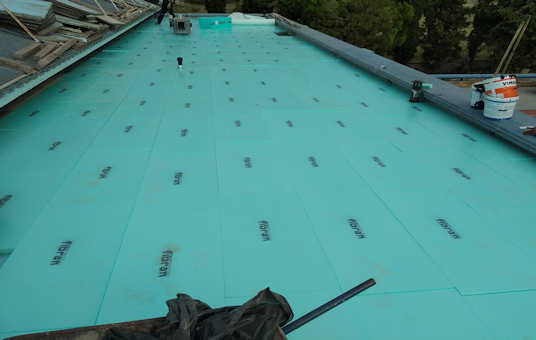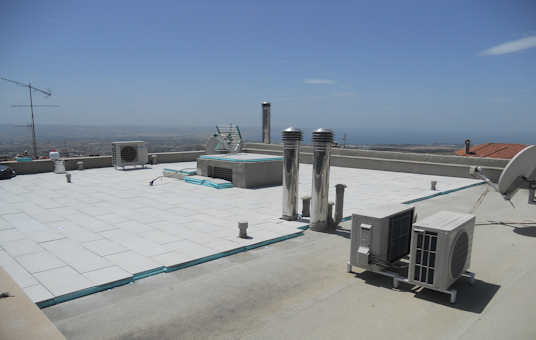 CONVENTIONAL INSULATION
In this case, we first apply the insulating layer and then the sealant. An example is the following:
Extruded polystyrene insulation plates.
Cement mortar for sloping on the flat-roof.
Coating with asphalt varnish.
Laying bitumen membranes.
INVERTED INSULATION
In the inverted insulation we place the sealing first and then the thermal insulation. An example is the following:
Coating with asphalt varnish.
Placing asphalt membranes.
Laying of extruded polystyrene insulating tile with tile coating.